Raw Materials
Raw Material
Coir Fiber Pith(Cocopeat0) 100% Coir pith (0.5 cm to 6 cm)
Sieving
Sieved between 1mm and 6mm sieve.
Particles below 1mm rejected.
Drying
Sun Drying and Sterilization
Moisture Content
Between 15 to 20%
pH
5.5 to 6.8
Electrical
Less than 1000uS
Conductivity
(1:1.5 dilution method)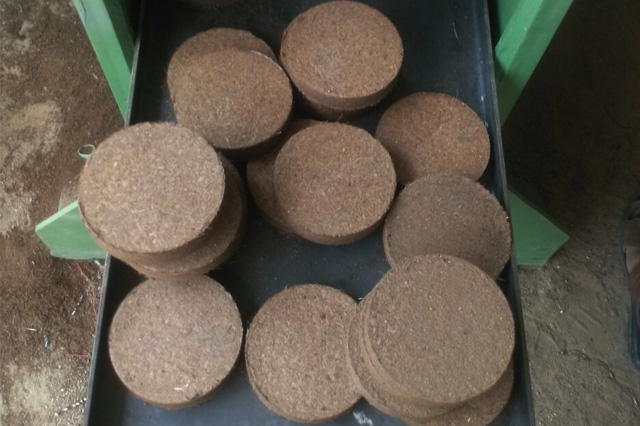 Small coco peat discs ranging 22mm,30mm, 40mm, 60mm, 80mm, 100mm and 120mm. Ideal for kitchen garden and nurseries.
Specification
Size
10CM (Diameter) x 2.5CM (Thickness)
Weight
65 grams to 135 grams
Liter Age
1L & 1.5 L after water absorption
Compression Ratio
8:1
Wrapping & Packing
Dia. 10CM 5 Discs shrink wrapped together with information label or individual shrink wrapped or naked and put in a carton and palletized or direct floor loading.
Loading Capacity (40Ft HC Container)
Cartons,
Palletized / Stretch Wrapped,
Bulk
Box Size: 54CM x 34CM x 30CM (200 pieces/box)
42 Carton boxes per pallet
---
We Can supply any sizes models, different weight meet the buyers requirements.