Natural soil conditioner enrich the soils in your garden with the coco garden coco peat block. If gardening is a hobby of yours and you spend a lot of time tending to your plants, then this block is a must-have. Weighing 4.5kg, this coco peat block provides just the right amount of a 100 percent natural product, which is useful for healthy plant growth. All you have to do to use this soil conditioner is place it in a bucket and add about 22 to 25 liters of water. Then simply wait until the block expands and slowly stir it until the soil loosens. After this, the product will be ready for you to use. Enables healthy growth you can use this coco peat powder for various gardening activities. Whether your interest lies in horticulture or floriculture, this soil will prove useful for just about any type of plants, being a very handy medium for the germination of seeds.
Coir / Coco Peat is the best alternative to mined peat moss. Coco/ Coir is a proven natural alternative to mined peat moss, therefore using it helps slow down peat extraction from environmentally sensitive swamps worldwide. Used as a growing medium/potting medium coco peat out performs most of the poppular brands of peat and sphagnum peat.
Benefits of Coir / Coco peat:
High water holding capacity
Acceptable pH & EC
Excellent wet abillity, superior to peat
Ability to retain nutrients against leaching and to buffer supply
Unique water holding capacity
Good Drainage / Aeration
Less Shrinkage
Retains physical properties longer
Light weight
No pests, weeds or diseases
Odorless and pleasant to handle
Natural and Renewable resource
Uniform in composition
100% Organic
Promotes strong root growth and plant vigor
Absorbs water readily and re-wets easily, thus reducing the need for wetting agents.
Reduces watering frequency without plant stree, thereby reducing labour costs and minimizing plant loss.
Increases shelf life of plants
Slow breakdown of material means product will not shrink during your growing cycle
High water holding capacity while still maintaining excellent drainage and aeration
Coco peat Application
Potting Mixes
Green Houses
Hydroponics growing media
Nursery & Garden Center professionals
Seeding Nurseries
Lawn and Golf Courses
Horticulture and Floriculture Applications
Home Gardening(Indoor and Outdoor) and for Landscaping use
Amending clay soils
Worm bedding
Raw Materials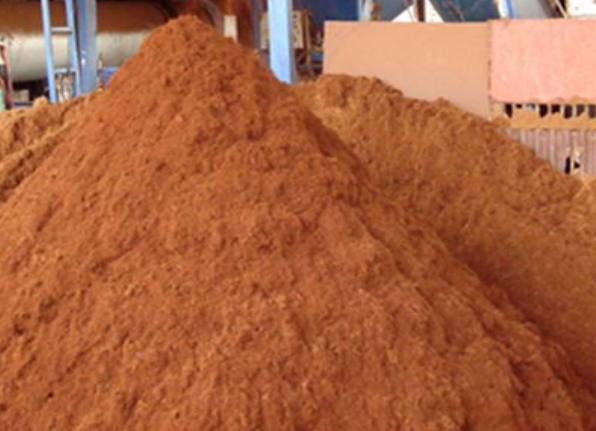 Raw Material
Coir Fiber Pith(Cocopeat0) 100% Coir pith (0.5 cm to 6 cm)
Sieving
Sieved between 1mm and 6mm sieve.
Particles below 1mm rejected.
Drying
Sun Drying and Sterilization
Moisture Content
Between 15 to 20%
pH
5.5 to 6.8
Electrical
Less than 1000uS
Conductivity
(1:1.5 dilution method)
It can also be used to improve the health of grass or other plants in parks, gardens and golf courses. This coconut peat block has the capacity to retain a high amount of moisture, which in turn helps with water conservation. Providing extra aeration to the roots, it helps promotes healthy growth. The fact that it is resistant to harmful bacteria and fungus is just another wonderful benefit. Product features brand: Coco garden type: Soil conditioner weight: 4.5kg, expandable up to 75 liters uses: Potting mix for all types of indoor and outdoor plants, soil conditioner for planting beds benefits: Conserves water, promotes healthy plant growth, improves soil quality, resistant to bacteria and fungus.
Cocopeat 5Kg Block
Cocopeat
5Kg Block
650grm Briquette
Weight
5Kg +/- 0.3 Kg
650grm +/- 30gm
Size
30 x 30 x 13 cm
20 x 10 x 5 cm
Expanded Volume Ltr
70 to 80
9 to 10
Compression Ratio
5:1
8:1
Expanded Volume
13 to 15 lit / Kg
13 to 14 lit / Kg
Wrapping
Un-wrapped
Un-wrapped
Packing
220Nos per pallet
1920 Nos per pallet
Loading Capacity (40Ft HC Container)
Cartons,
Palletized / Stretch Wrapped,
Bulk
20 Pallets / 22 MT
20 Pallets / 22 MT
---
We Can supply any sizes models, different weight meet the buyers requirements.